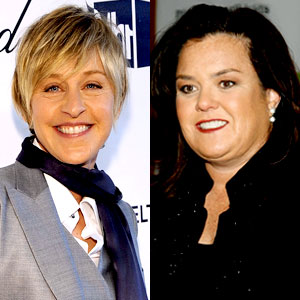 Yikes! I haven't posted in quite a while. That's what happens in the summer, with all the attendant social commitments, mostly barbecues, most of them requiring you to get on a private jet to Lake Tahoe.
Now, I'm not a huge flying fan. Haven't been one since I was on my dear friend John Travolta's private jet and my dear friend Elizabeth Taylor got stuck in the doorway to the restroom. John heroically pried her out of the door frame, and she went flying across the cabin, hit the wall, and caused the jet to drop two hundred feet in a rush that was not unlike what Barbara Bush must have felt like the moment she realized poor George wouldn't win a second term.
Nonetheless, I've enjoyed the parties, especially the one I just returned from held by my dear friend Martina Navratilova. Every year, Martina throws a for-girls-only cookout/spa weekend in a secret location somewhere in the Bay Area. And I mean secret! She makes all of us girls meet at the airport, where we are greeted and shown on board a bus without windows -- very comfortably outfitted, but I always get a little stomach-upset because I can't see where we're going. It takes us to a private estate I don't know where. But boy, it's worth it! We all sit around in bathrobes laughing and chatting and eating spinach omelets, and then we go horseback riding! And the cast of characters is just wonderfully odd and fun -- Rosie O'Donnell, Billie Jean King, Ellen DeGeneres. . . . She used to bring that peculiar young woman, Anne Heche, but then the two of them had a falling out over something -- if I had to guess, I would guess it was over a man -- it always is! Anyway, we all chose Ellen over Anne. But then, didn't everyone?